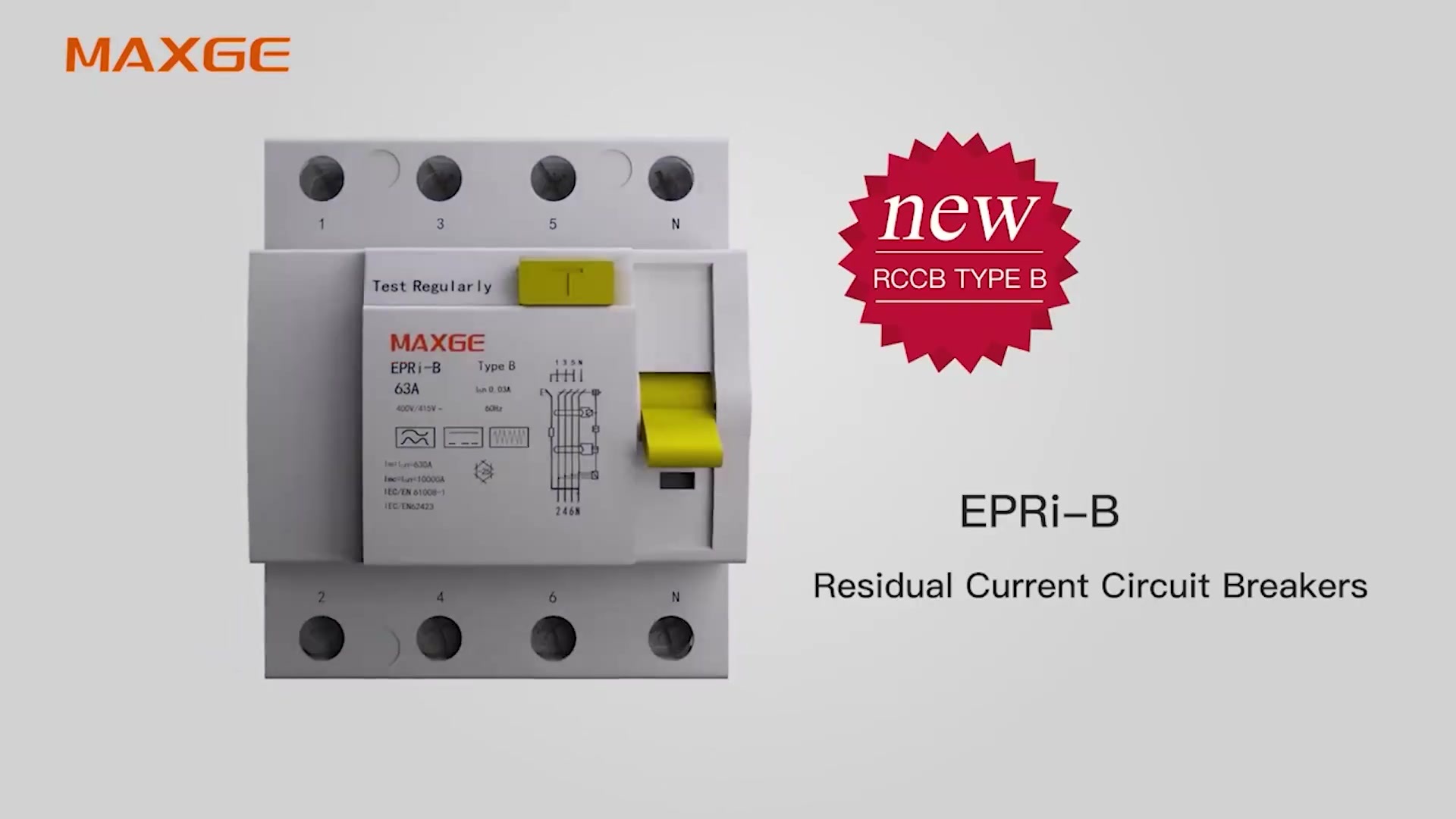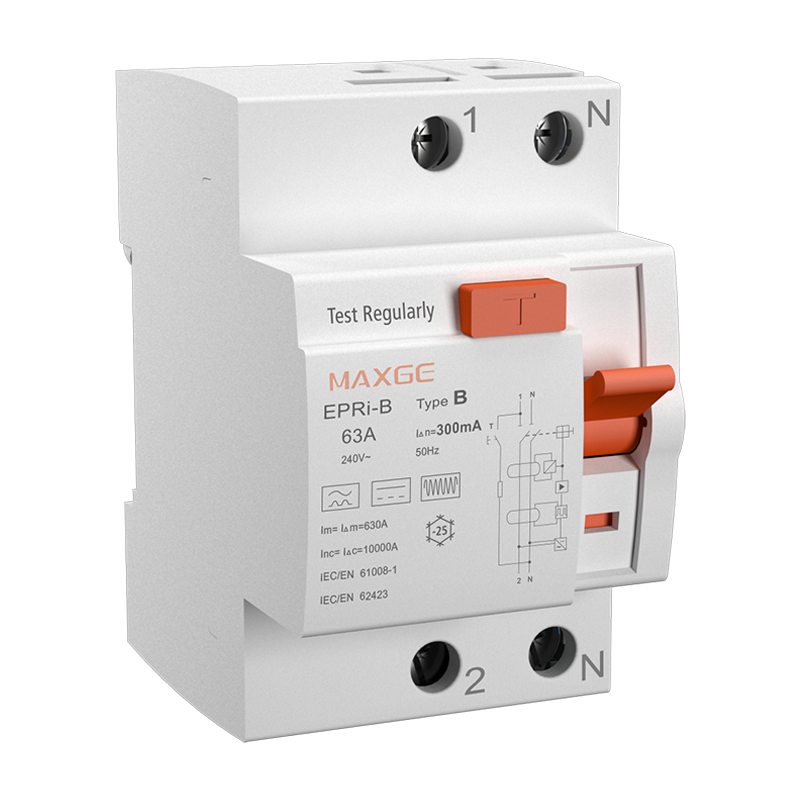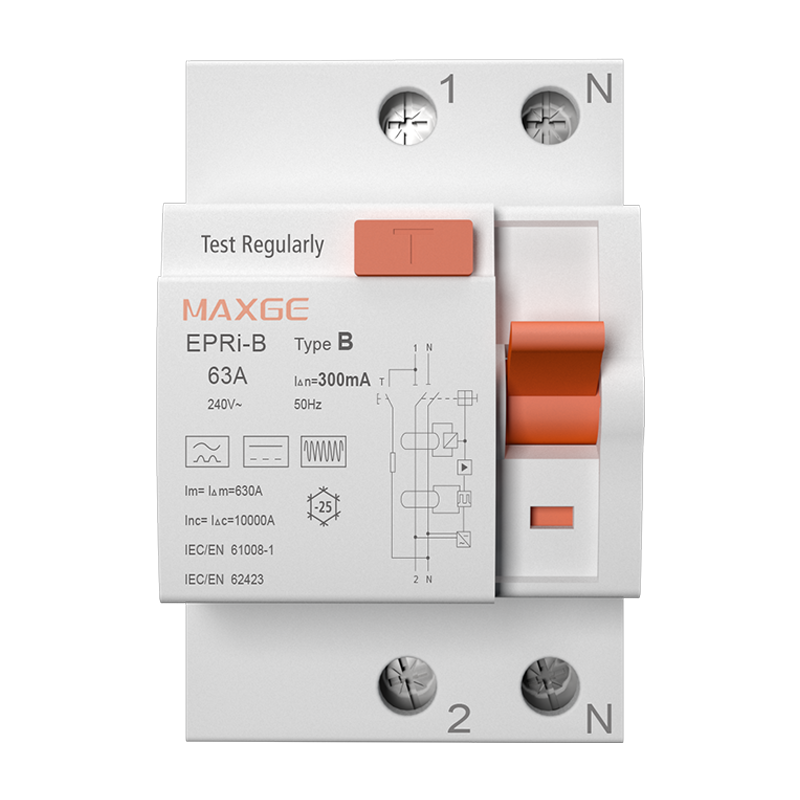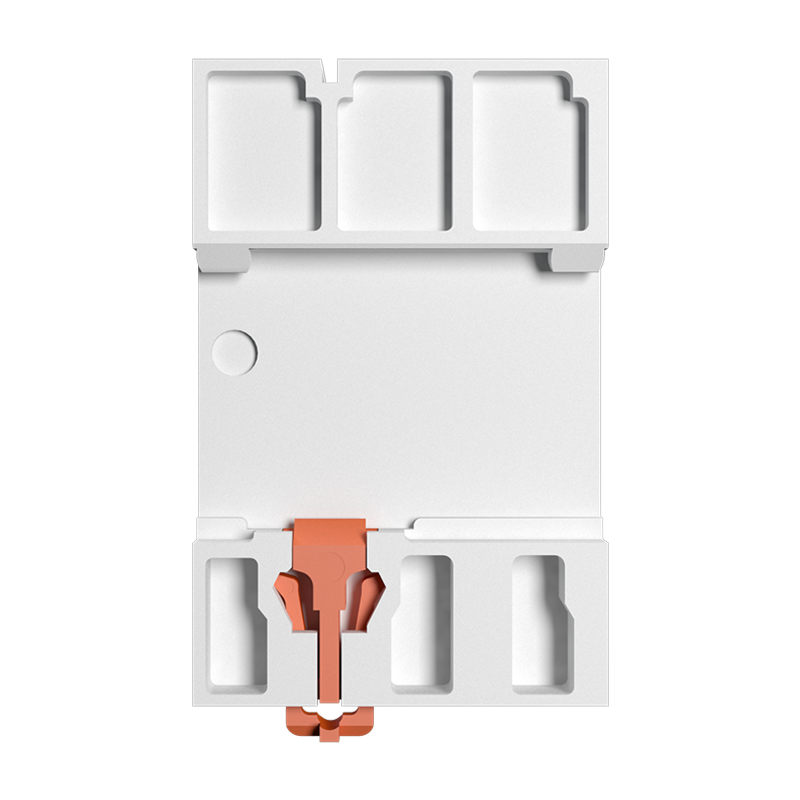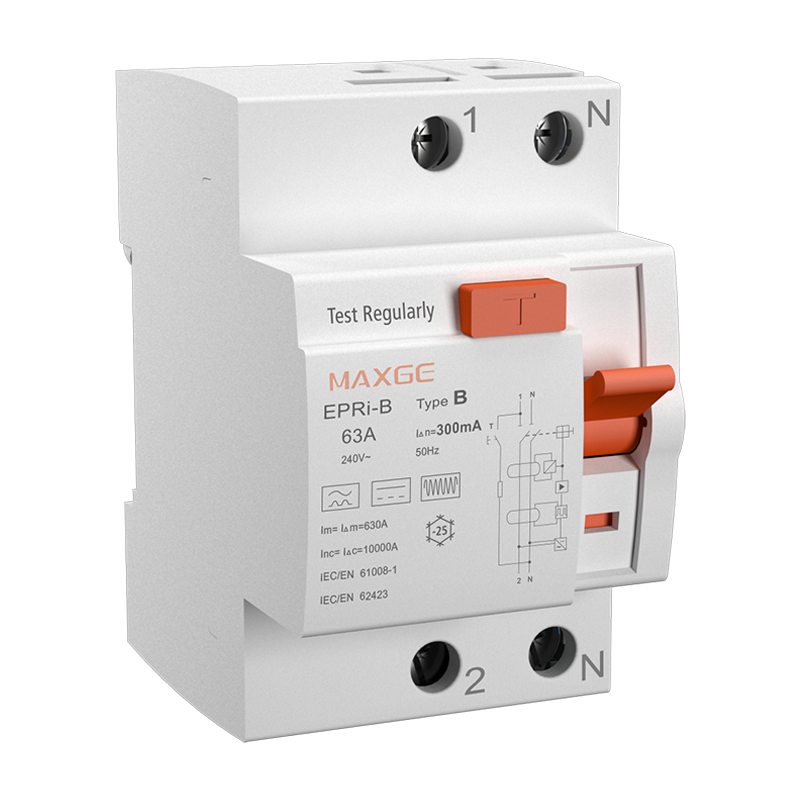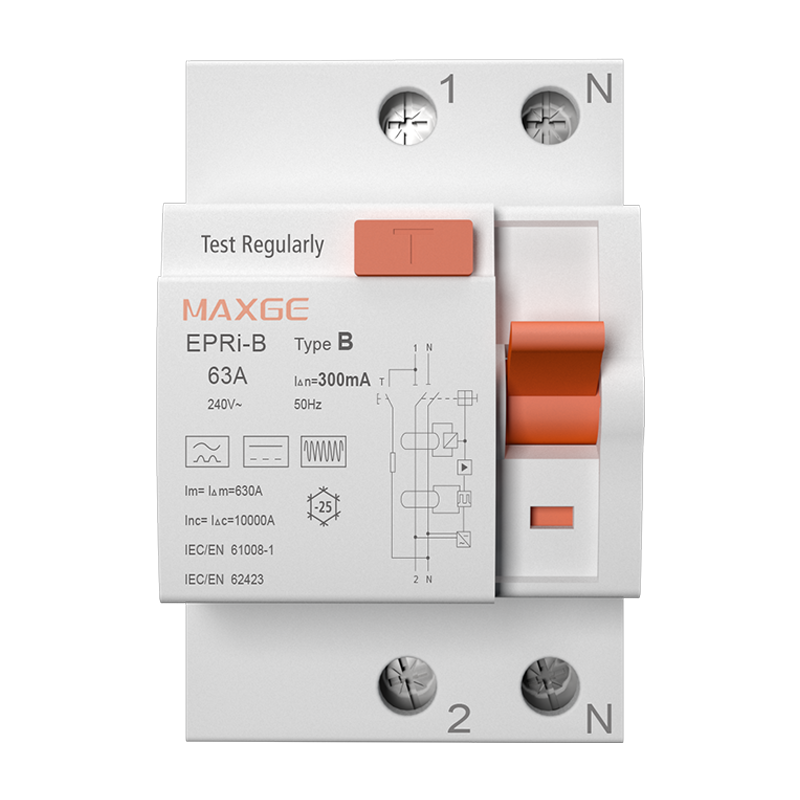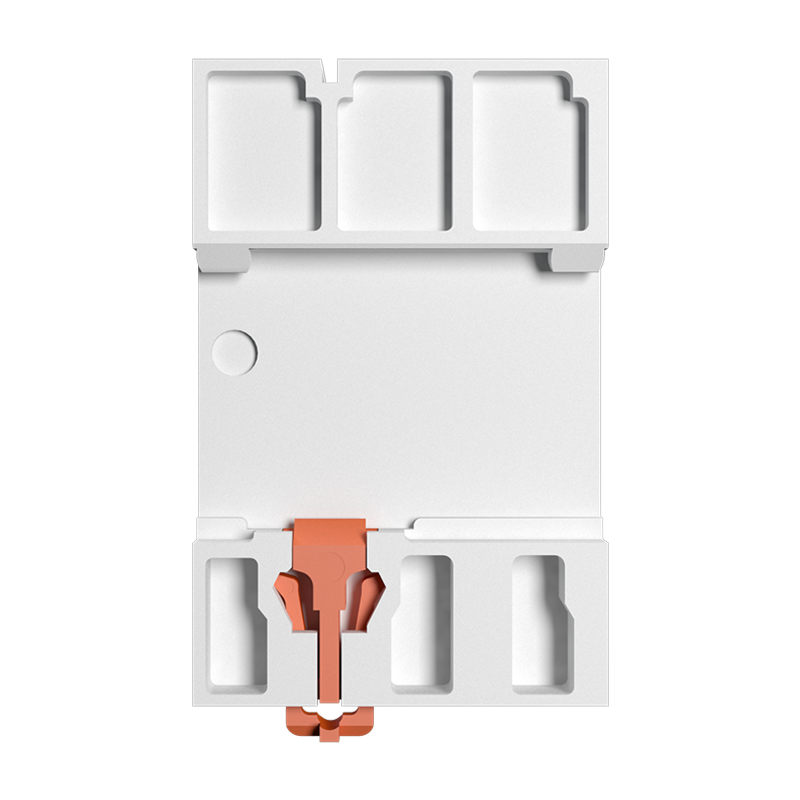 EPRi-B-2P B-Type Residual Current Circuit Breaker
It is suitable for circuits with rated voltage of 240V for two poles, 415V for four poles, and rated current up to 63A. When the personal electric shock or the leakage current of the power grid exceeds the specified value, the RCCB can quickly cut off the faulty power supply in a very short time to protect the safety of the person and electrical equipment. And infrequently switch on and off electrical devices and lighting circuits under normal conditions.
Inquiry
Rated conditional short-circuit current,Inc: 6/10kA
Rated current,In: 16,25,32,40,50,63A
Rated voltage: 2pole :240VAC
4pole :415VAC
Number of poles: 2(1+N),4(3+N)pole
Type of trip: Electro-magnetic release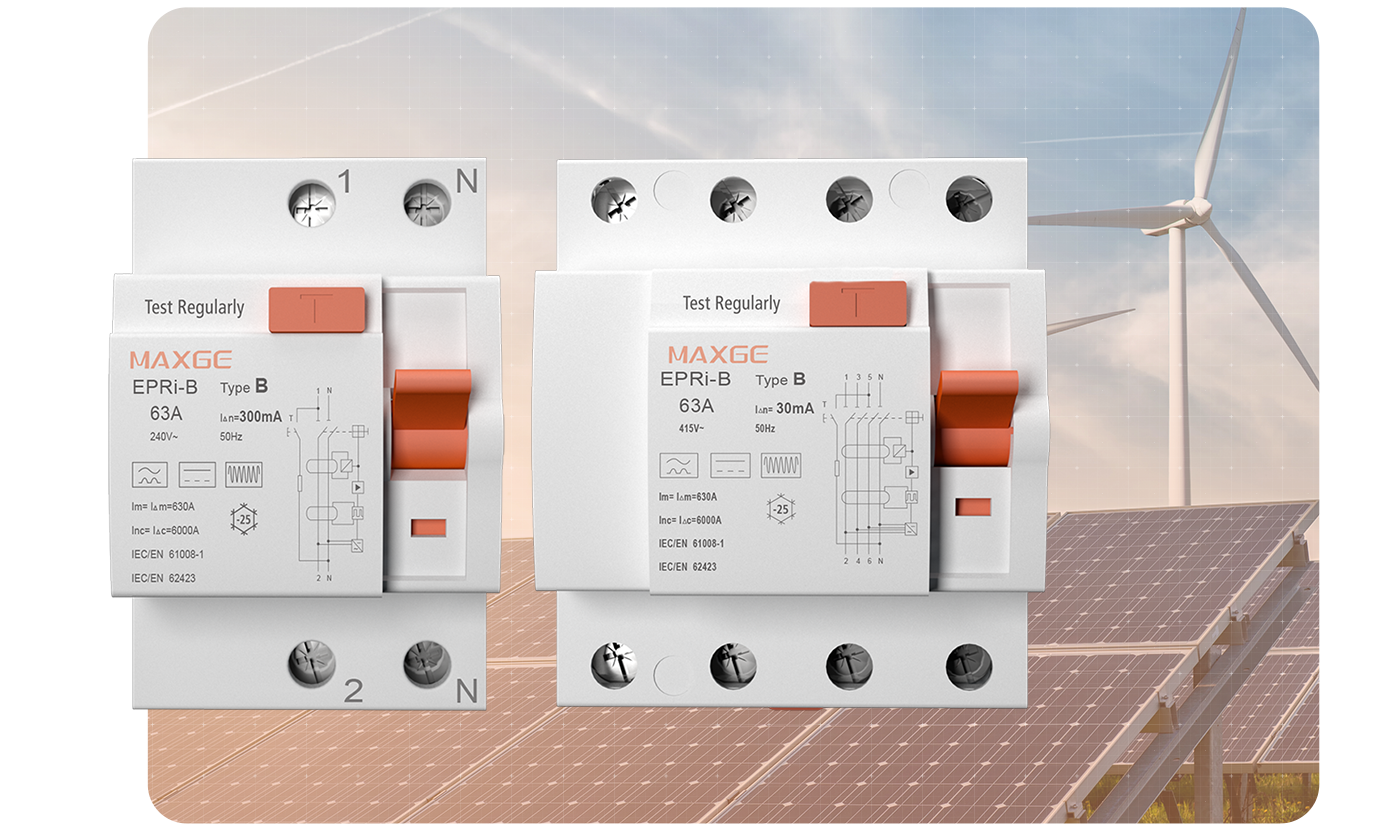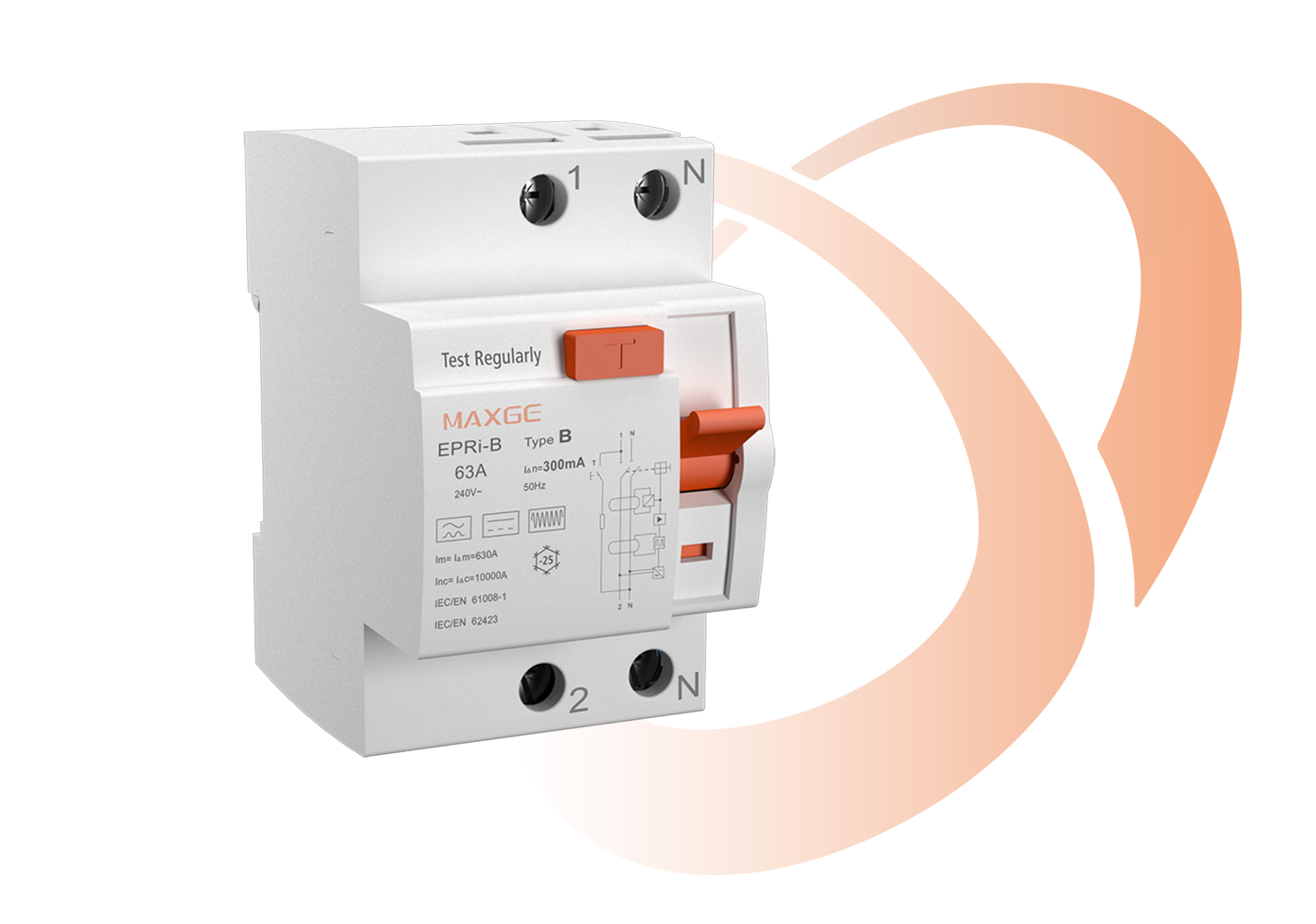 1.Tripping Under AC, Pulsating &Smooth DC Currents.
2.The moving contact is made of T3Y2 material and welded with AgC4 silver dots. The moving contact has good arc corrosion resistance, good electrical conductivity, and good welding resistance, which extends the electrical lifetime of the product.
3.The patented zero-sequence transformer improves the sensitivity of AC and DC detection,and optimizes the structure.
Neat Appearance

Test Button

Visualization Window

Accessories can be added on the side

Ergonomic Handle

Stable Installation