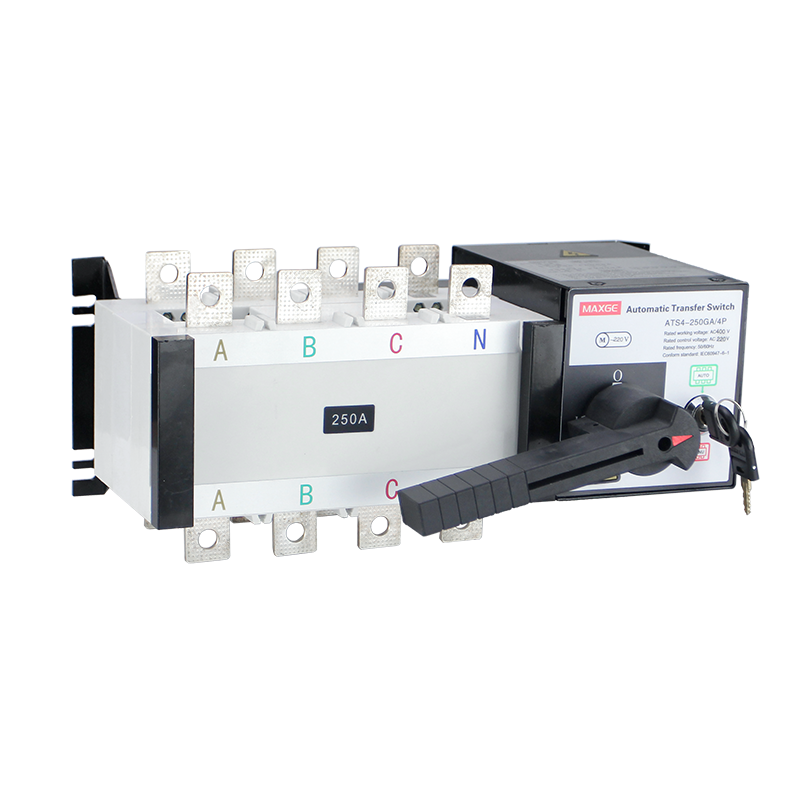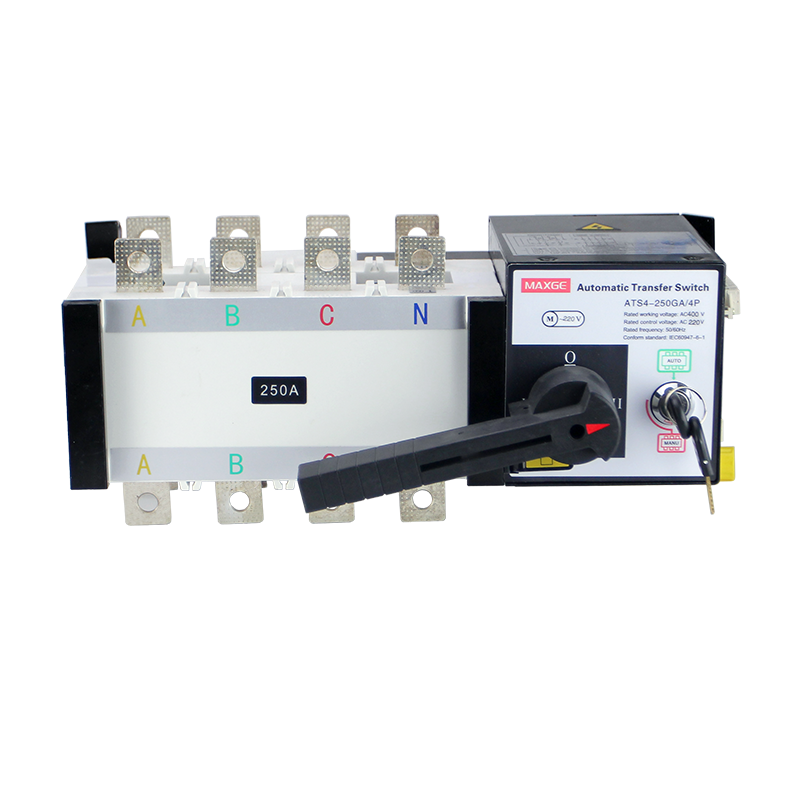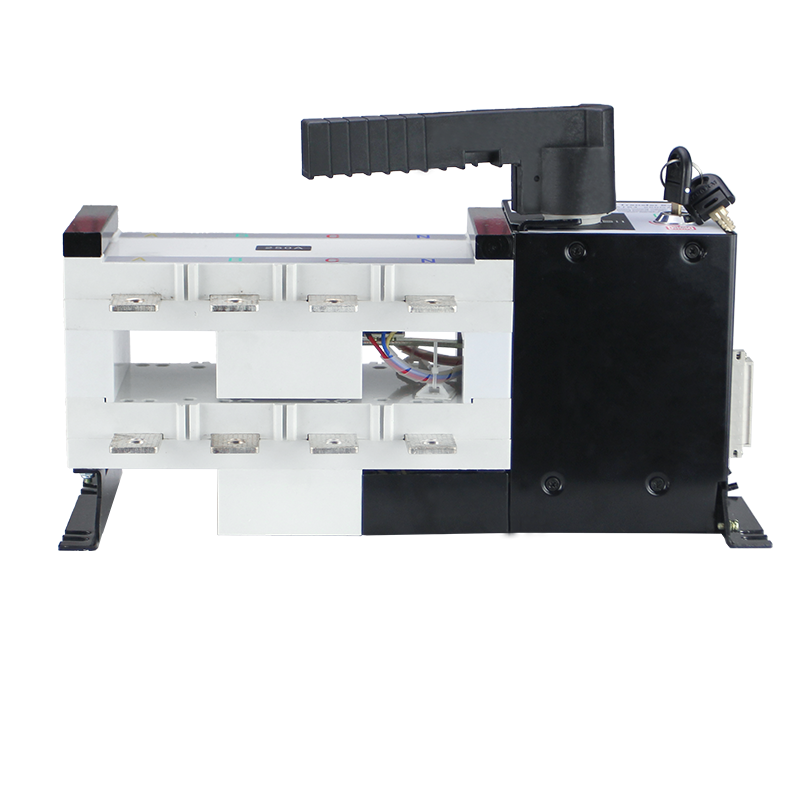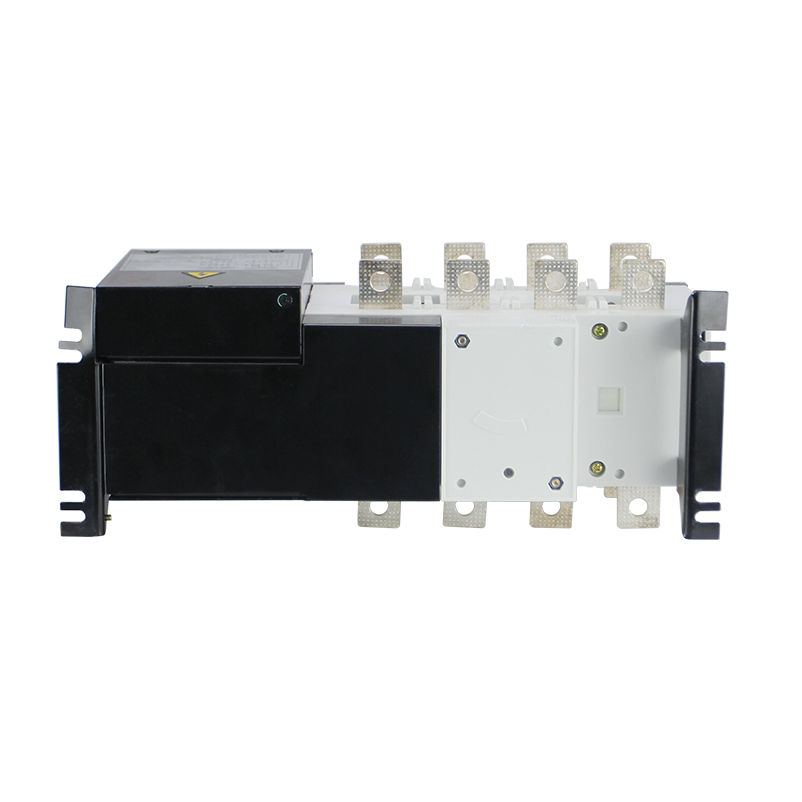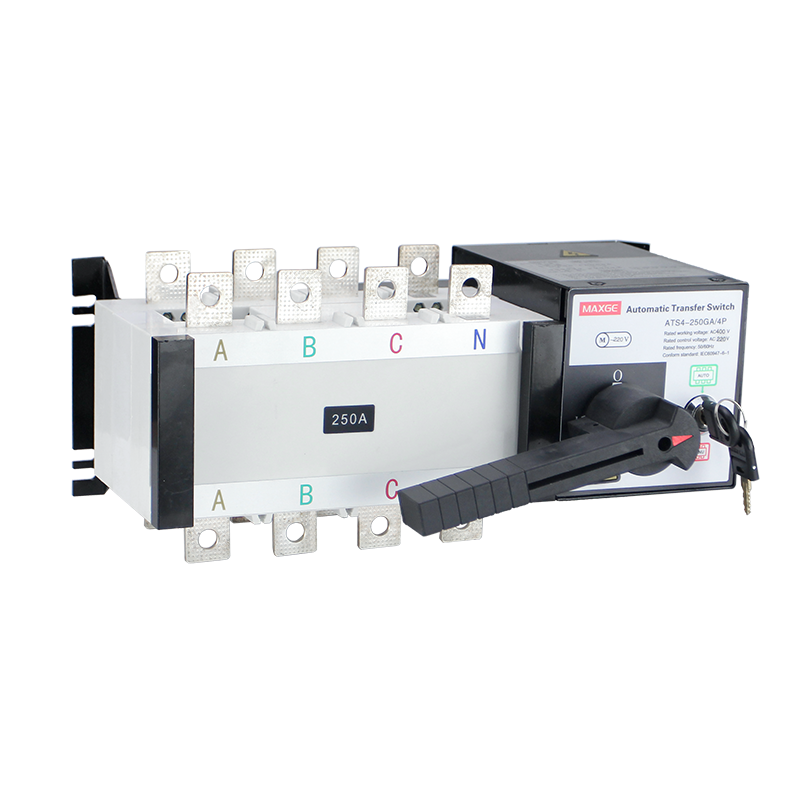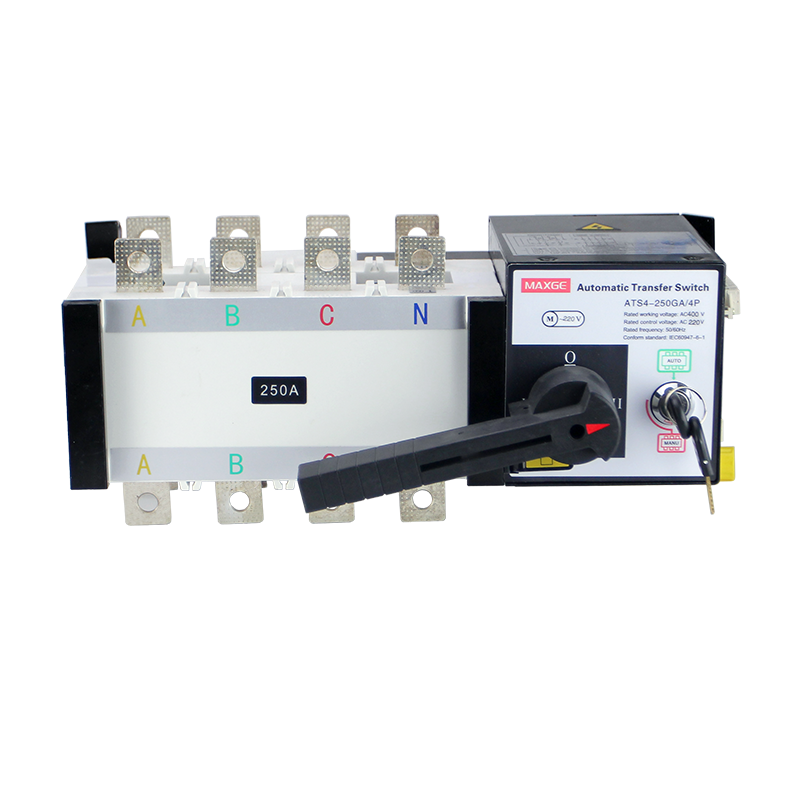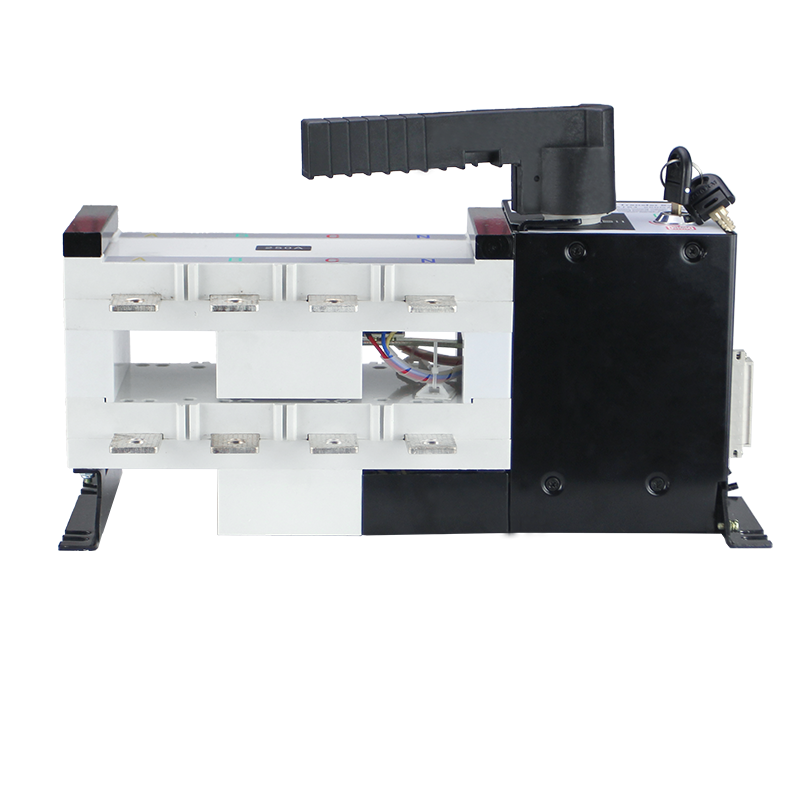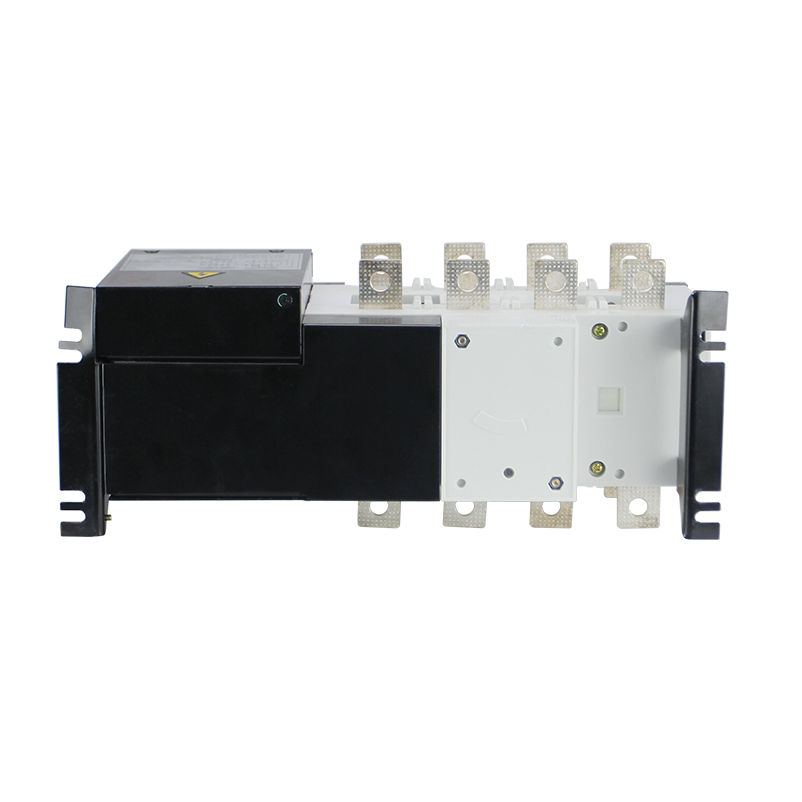 ATS4-GA Series Automatic Transfer Switch
An automatic transfer switch (ATS) is a device that automatically transfers a power supply from its primary source to a standby source when it senses a failure or outage in the primary source. When a failure occurs in a primary power system, the ATS invokes a standby power source, such as an uninterrupted power supply. ATS4-GA series automatic transfer switch electrical appliance is suitable for AC 50Hz, rated working voltage 400V, rated current up to 3200A. The product is suitable for industrial, commercial, high-rise and residential and other electricity places.
Inquiry
ATS4-GA
Model: ATS4-100GA/250GA/630GA/1600GA/3200GA
Rated current In(A)AC:16-3200A
Rated insulation voltage (Ui):690/800V
Rated impulse withstand voltage (Uimp):8KV
Rated working voltage (Uw):AC400V
Product category:PC Class Automatic Transfer Switch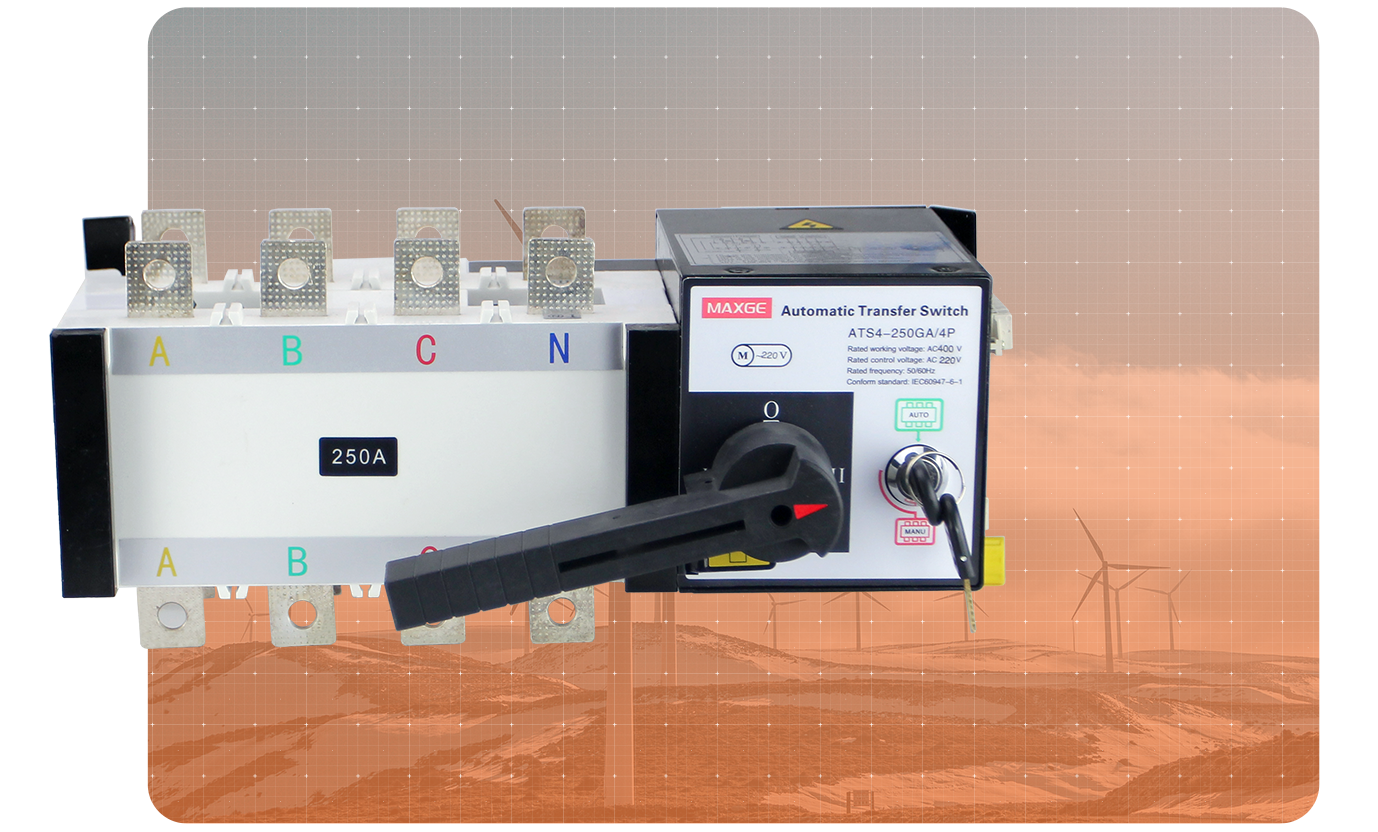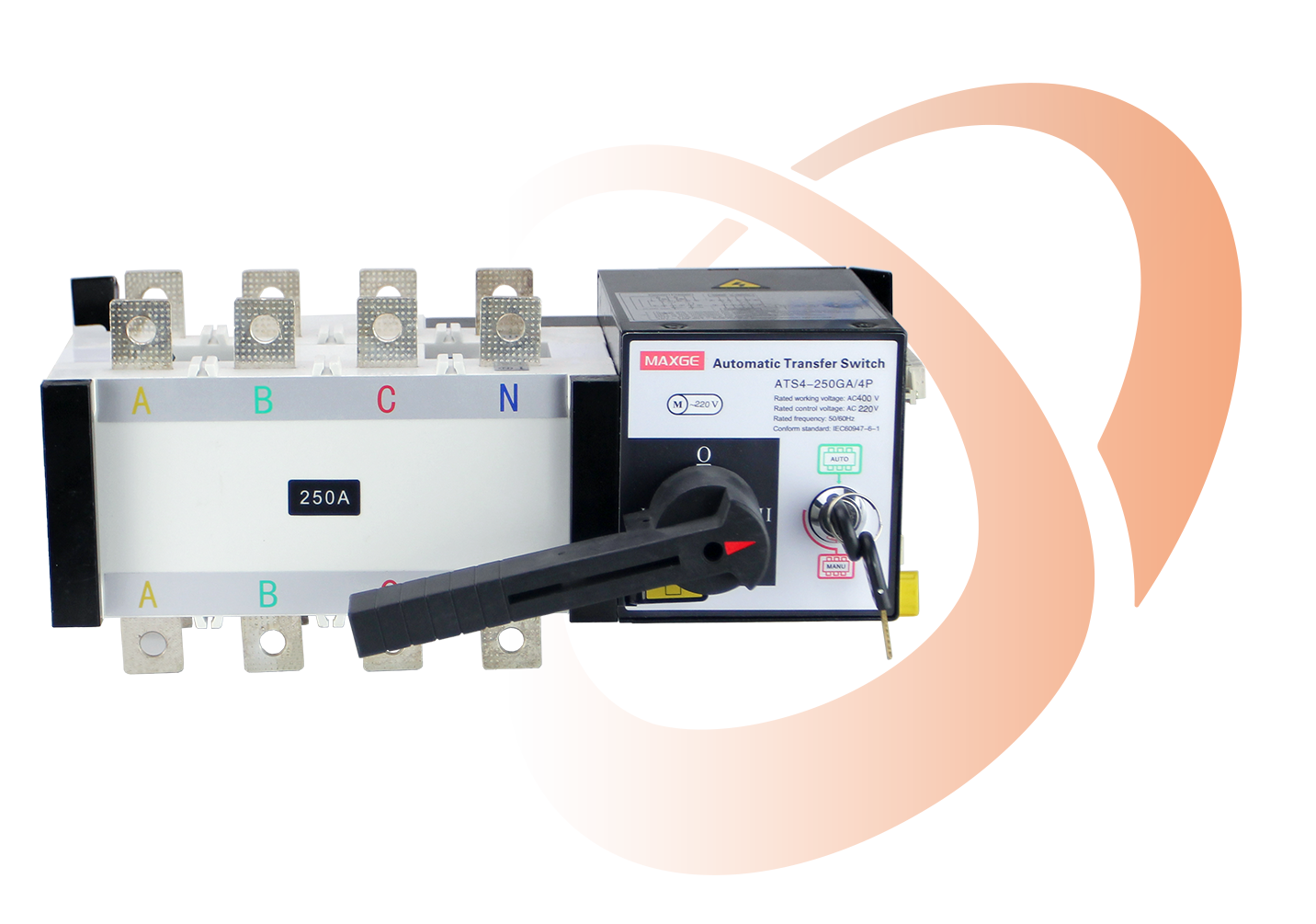 The product consists of two parts: the body and the intelligent controller.The switch body has electrical and mechanical interlocks.
The product adopts electromagnetic drive, dual coil DC pulse operation, and the working power supply of the conversion controller adopts the line voltage 220V AC of the main and standby power supply, no need for additional control power supply.
The operating time of the switch can be precisely detected.
It has strong anti-electromagnetic interference ability.
Electrical Key Lock

Operating Handgrip

Mechanical Padlock

Location Indication

Load Terminal

Indication of Switch State