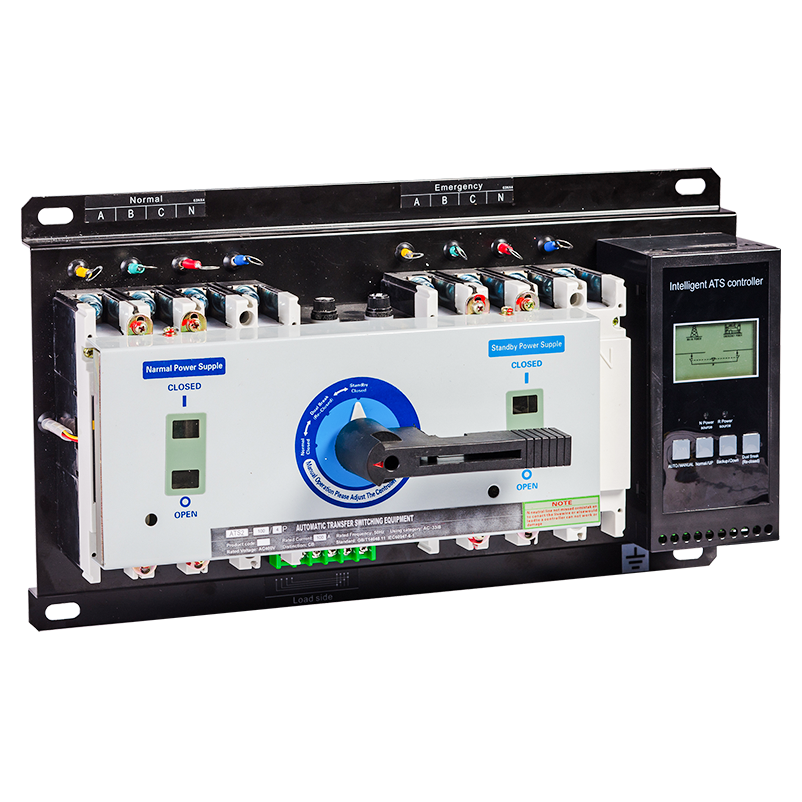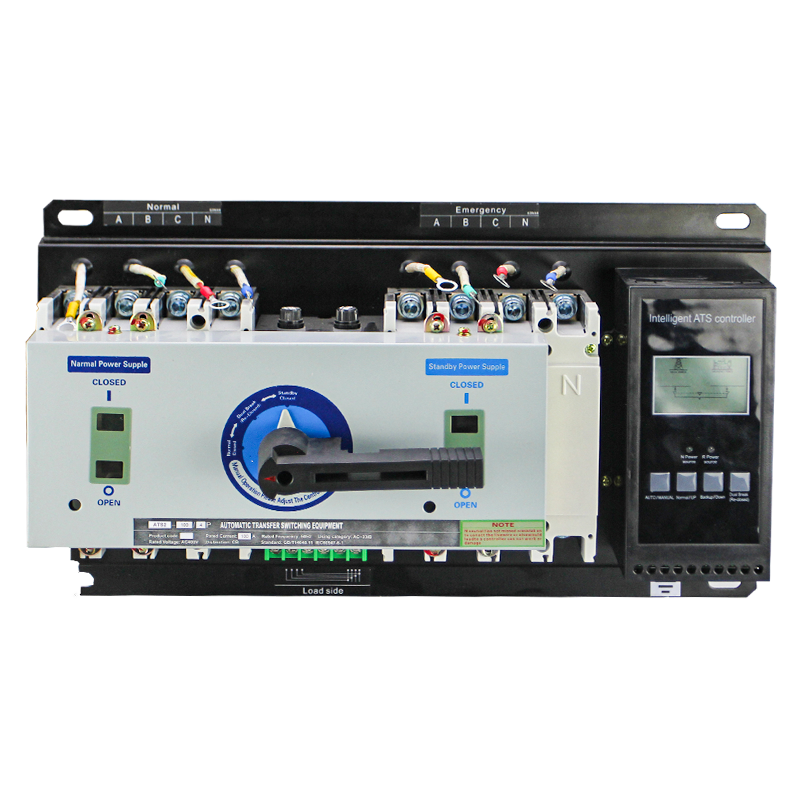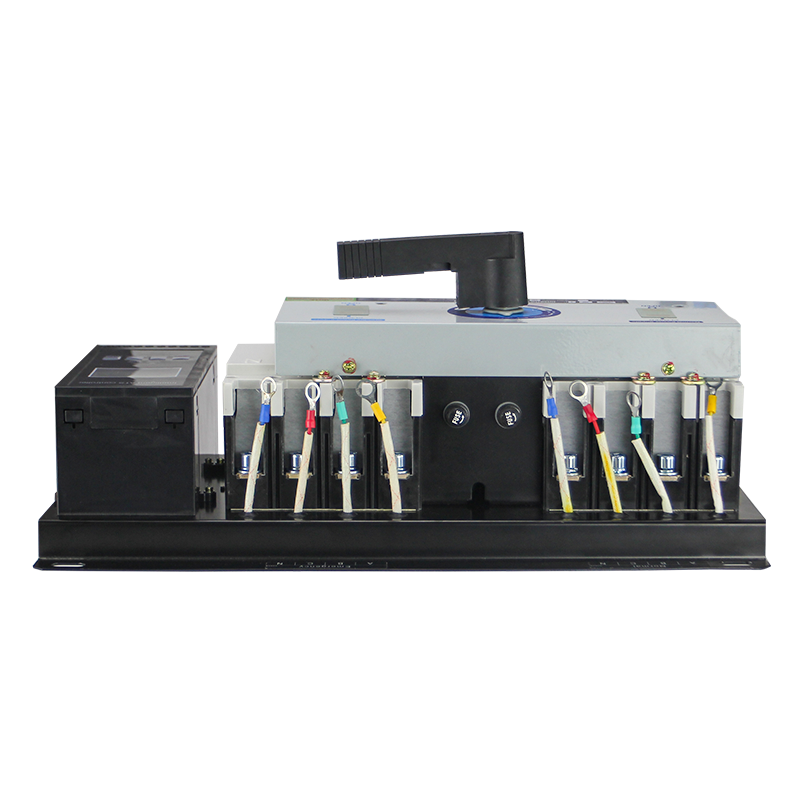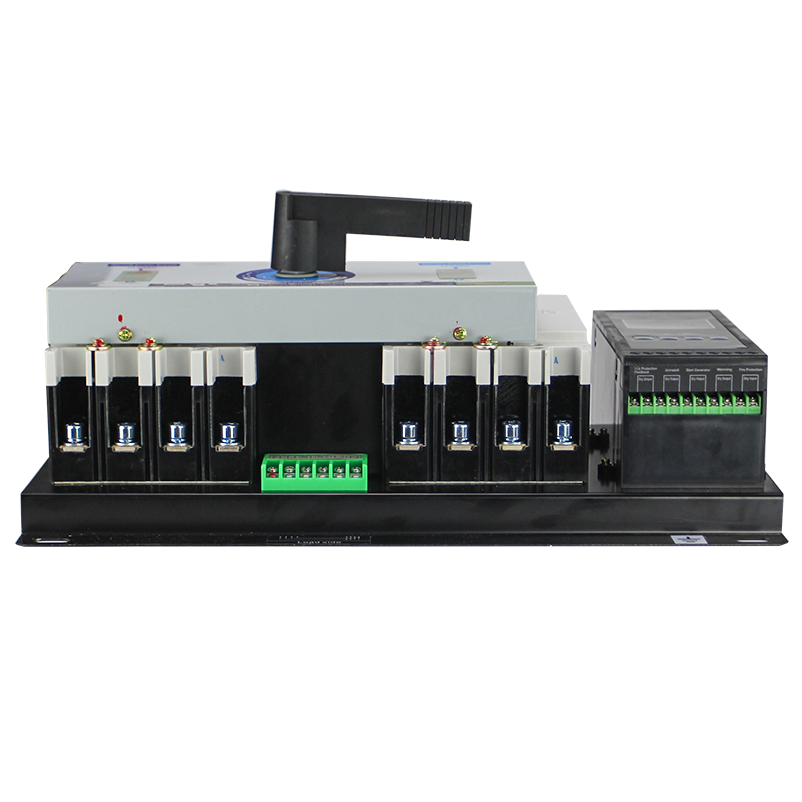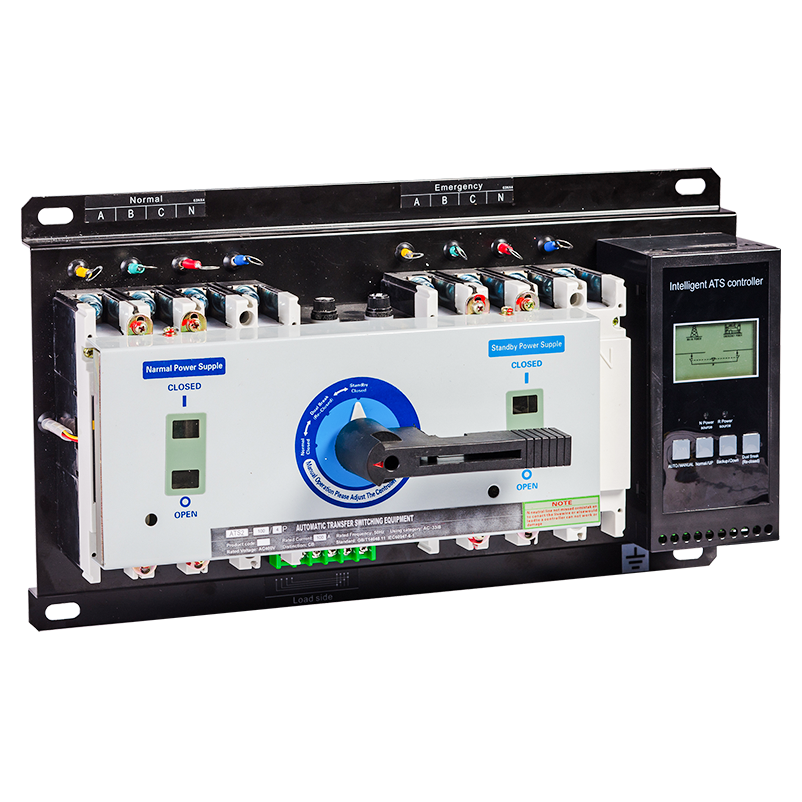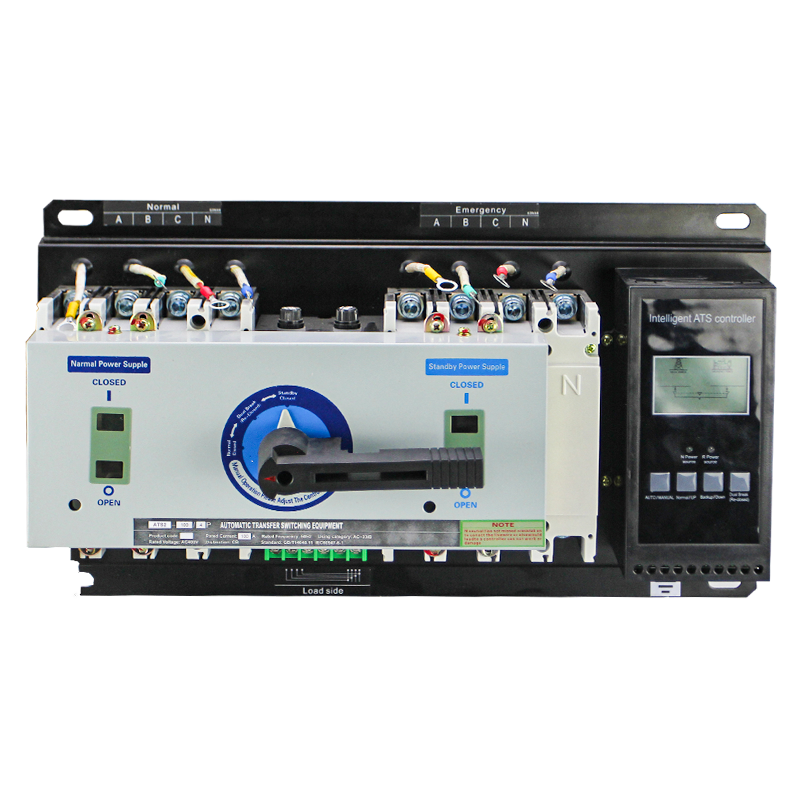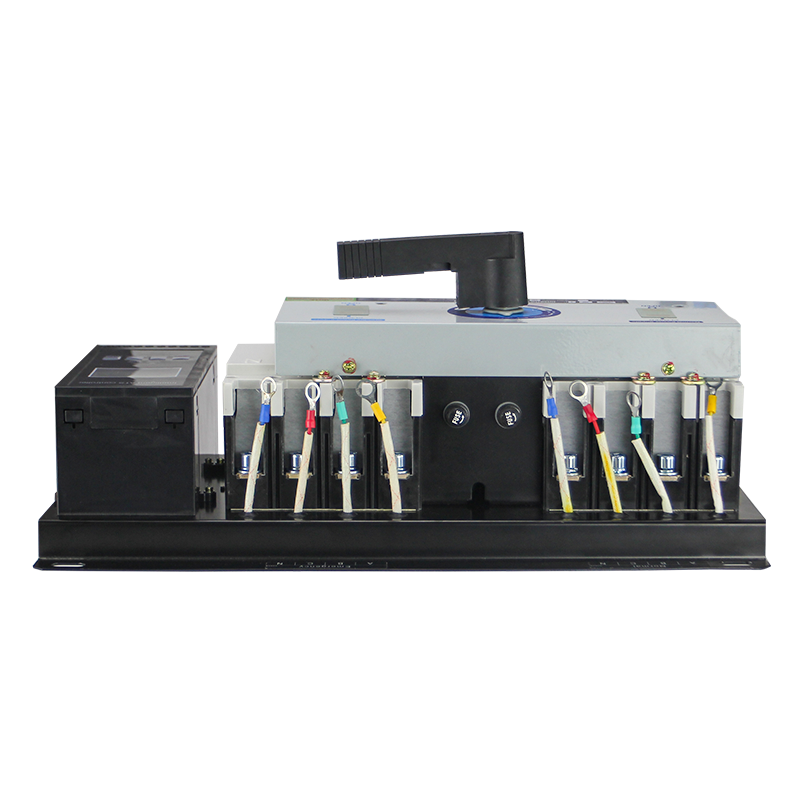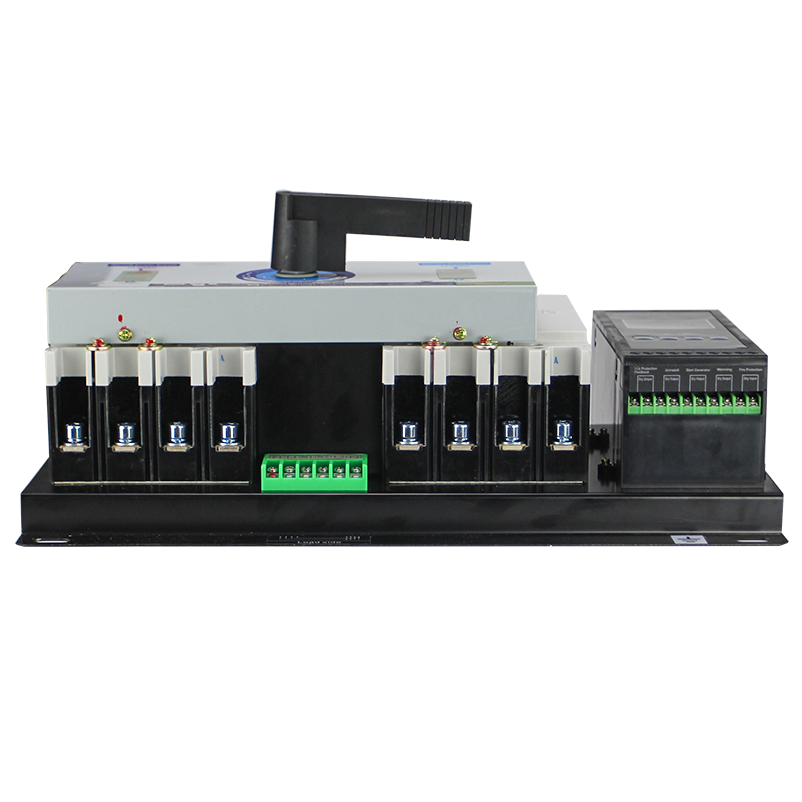 ATS2-63 Series Automatic Transfer Switch
An automatic transfer switch (ATS) is a device that automatically transfers a power supply from its primary source to a standby source when it senses a failure or outage in the primary source. When a failure occurs in a primary power system, the ATS invokes a standby power source, such as an uninterrupted power supply. ATS2 series automatic transfer switch electrical appliance is suitable for AC 50/60Hz, rated working voltage 400V, rated current up to 800A.
Inquiry
ATS2
Model: ATS2-63/100/22/400/630/800
Rated current In(A)AC: 63-800A
Pole: 3P,4P
Rated working system: Uninterrupted working system
Over voltage transfer adjustive value: 270VAC
Transfer time of contact: <4s
Product category: CB Class Automatic Transfer Switch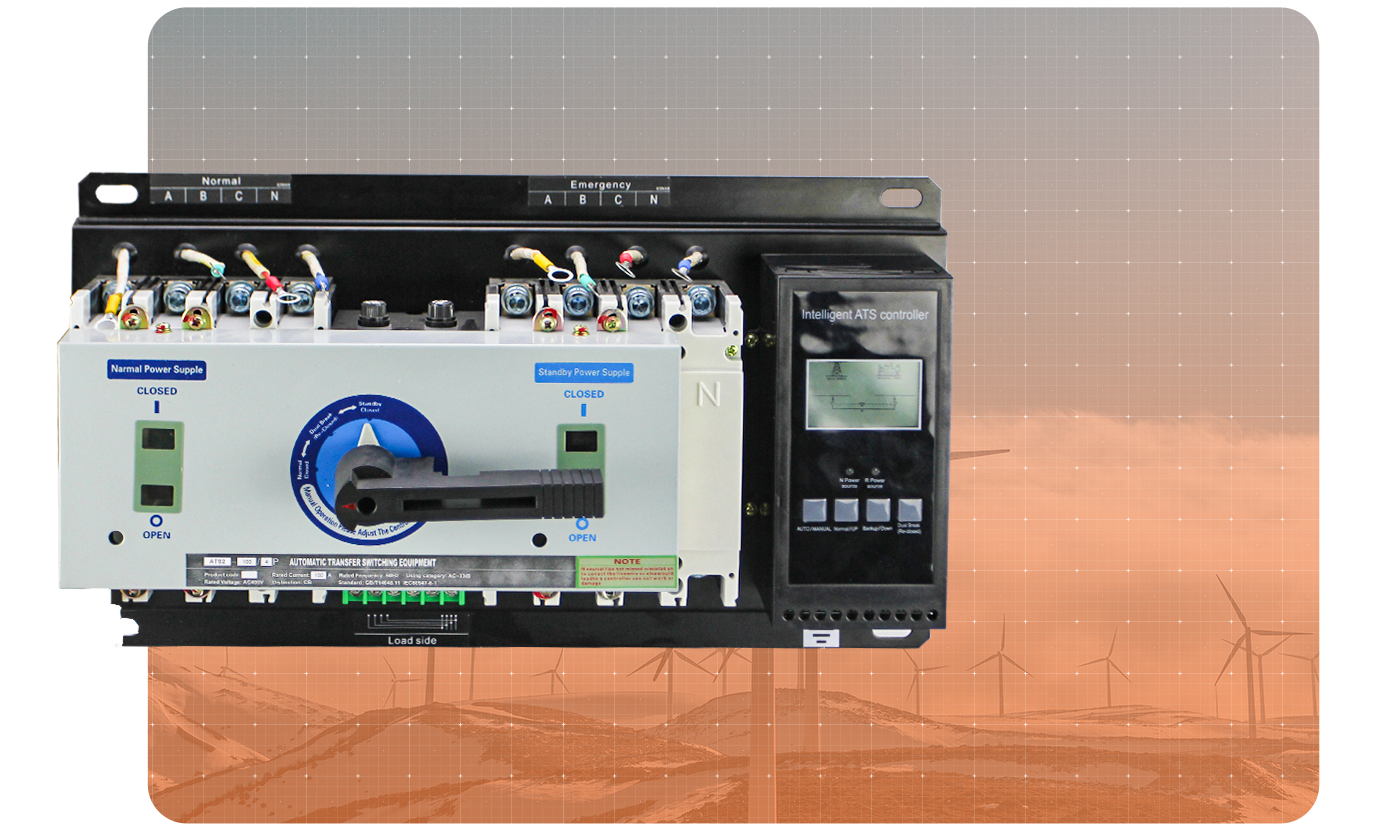 Reliable mechanical interlock and electrical interlock.
Has the short circuit, overload protection also the over voltage ,under voltage , loss of phase function and also the intelligent alarm function.
Automatic switching external parameters can be set free.
Operation of Intelligent motor protection.
Normal Power

Standby Power

ATS control module

Load

Equipped with MCCB

Switch to work or test