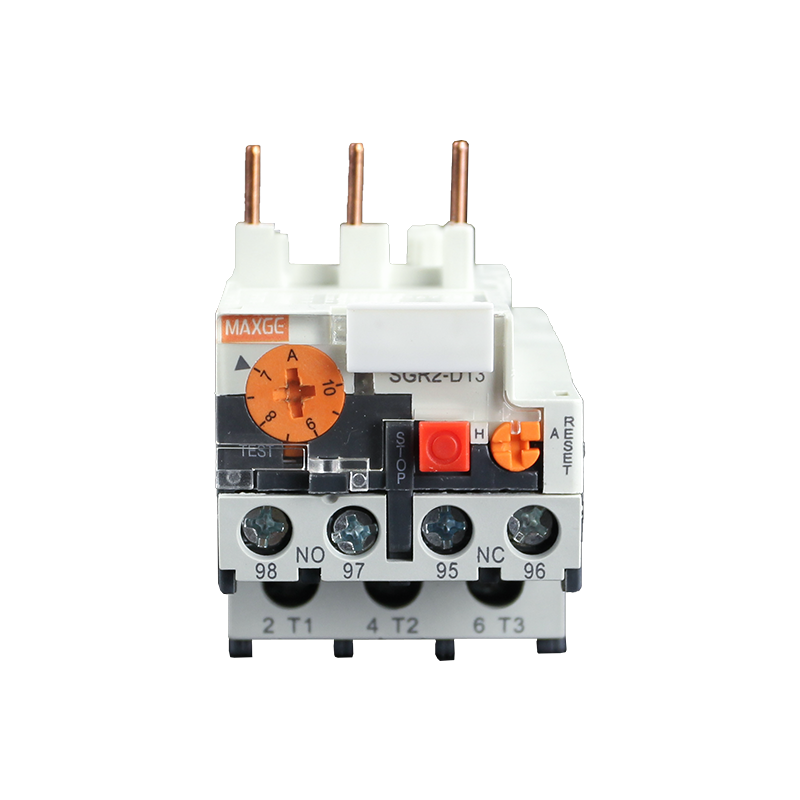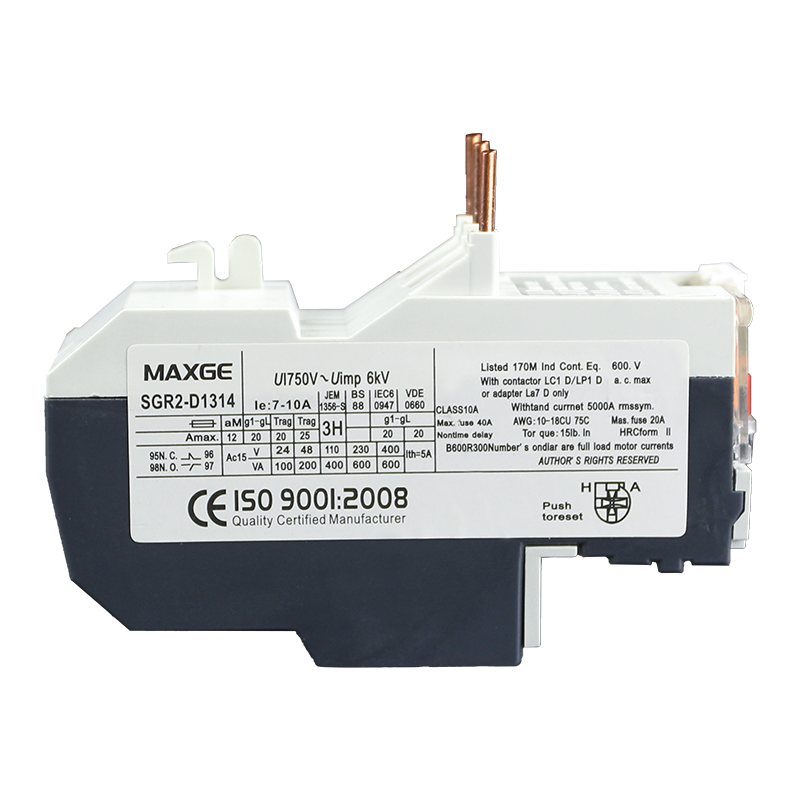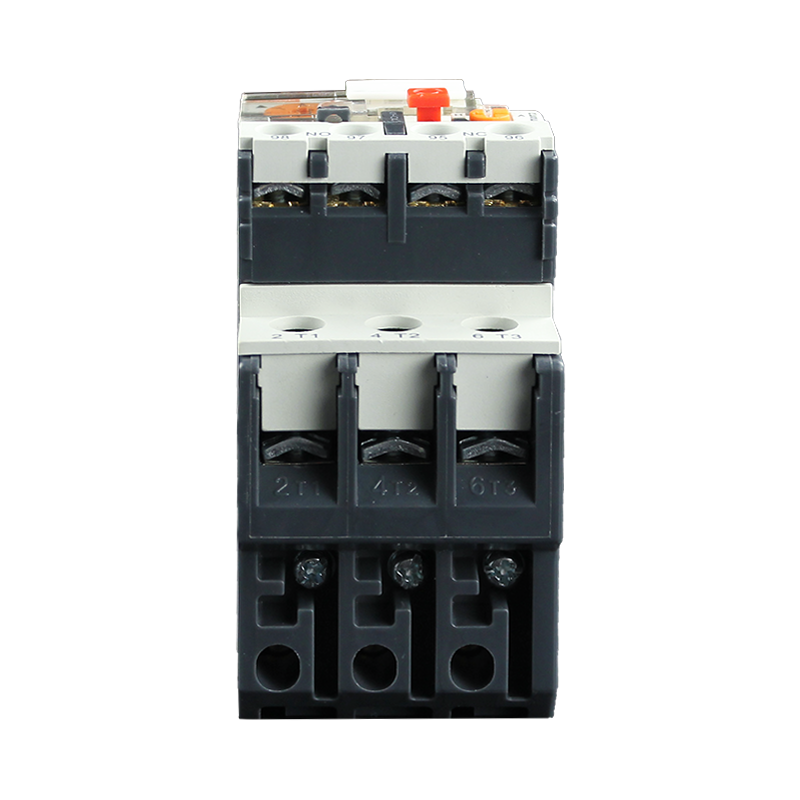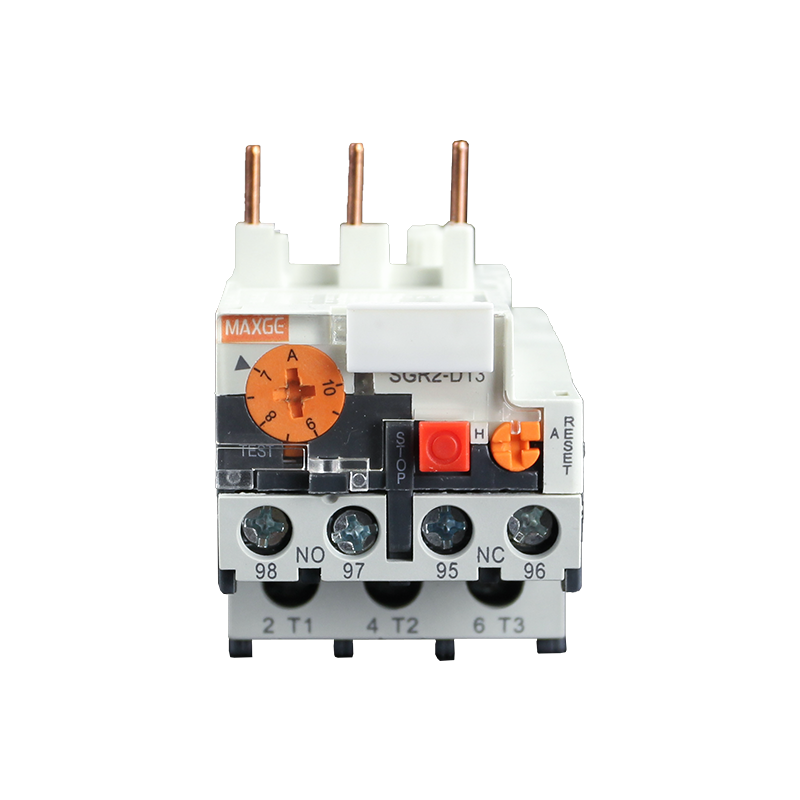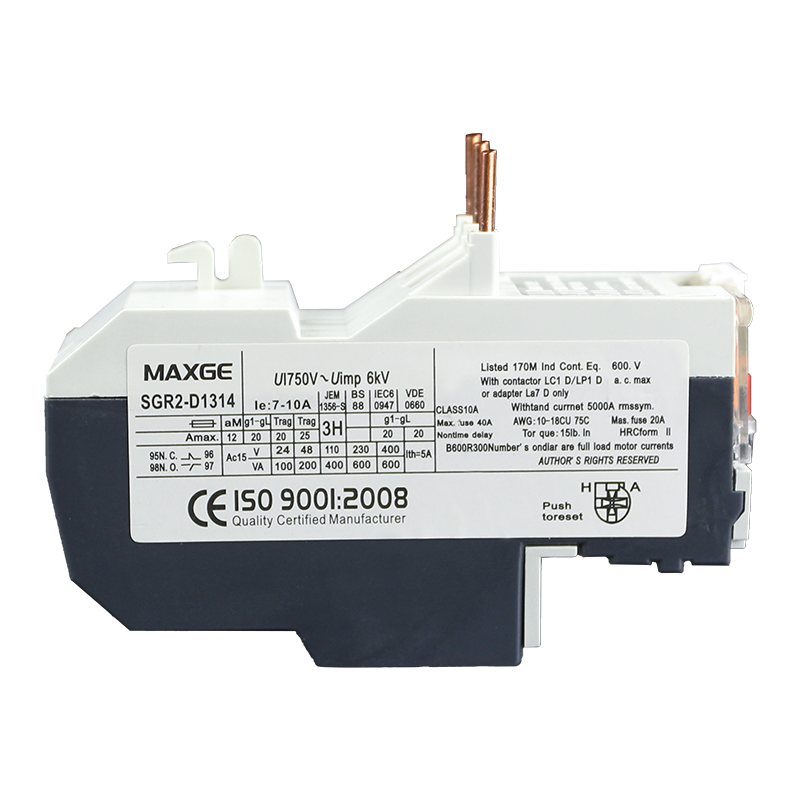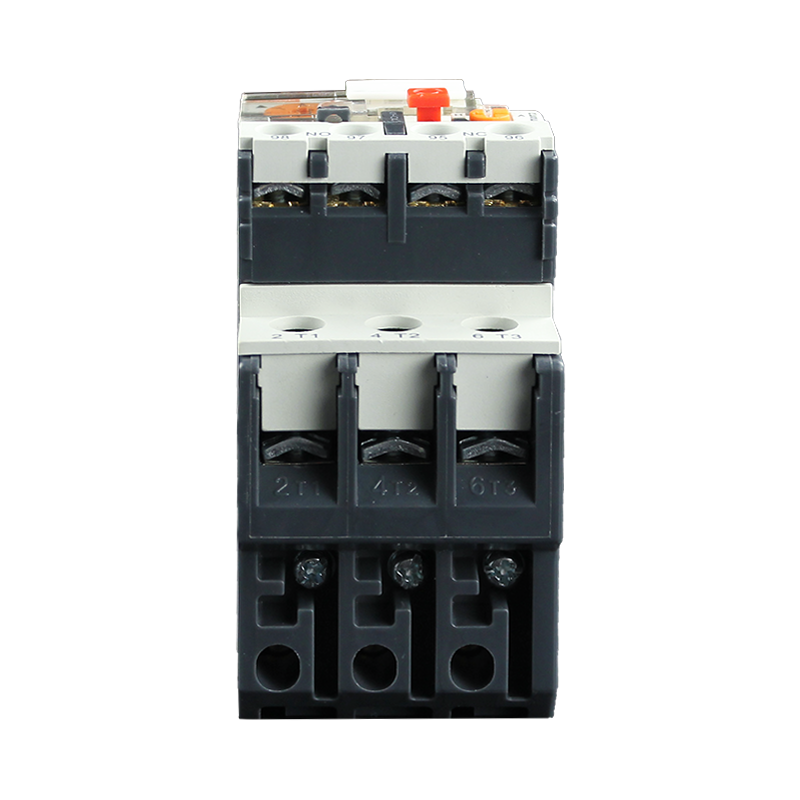 SGR2-D13 Series Thermal Relay
Thermal relay is a protective device used for overload protection of motors or other electrical equipment and electrical circuit.
Inquiry
Standard:IEC60947-4-1
Tripping class:10A
Rated insulation voltage Ui(V):690/1000
Rated impulse withstand voltage Uimp(kV):6/8
Signalling:Trip indicator
Tightening torque(N.m):0.8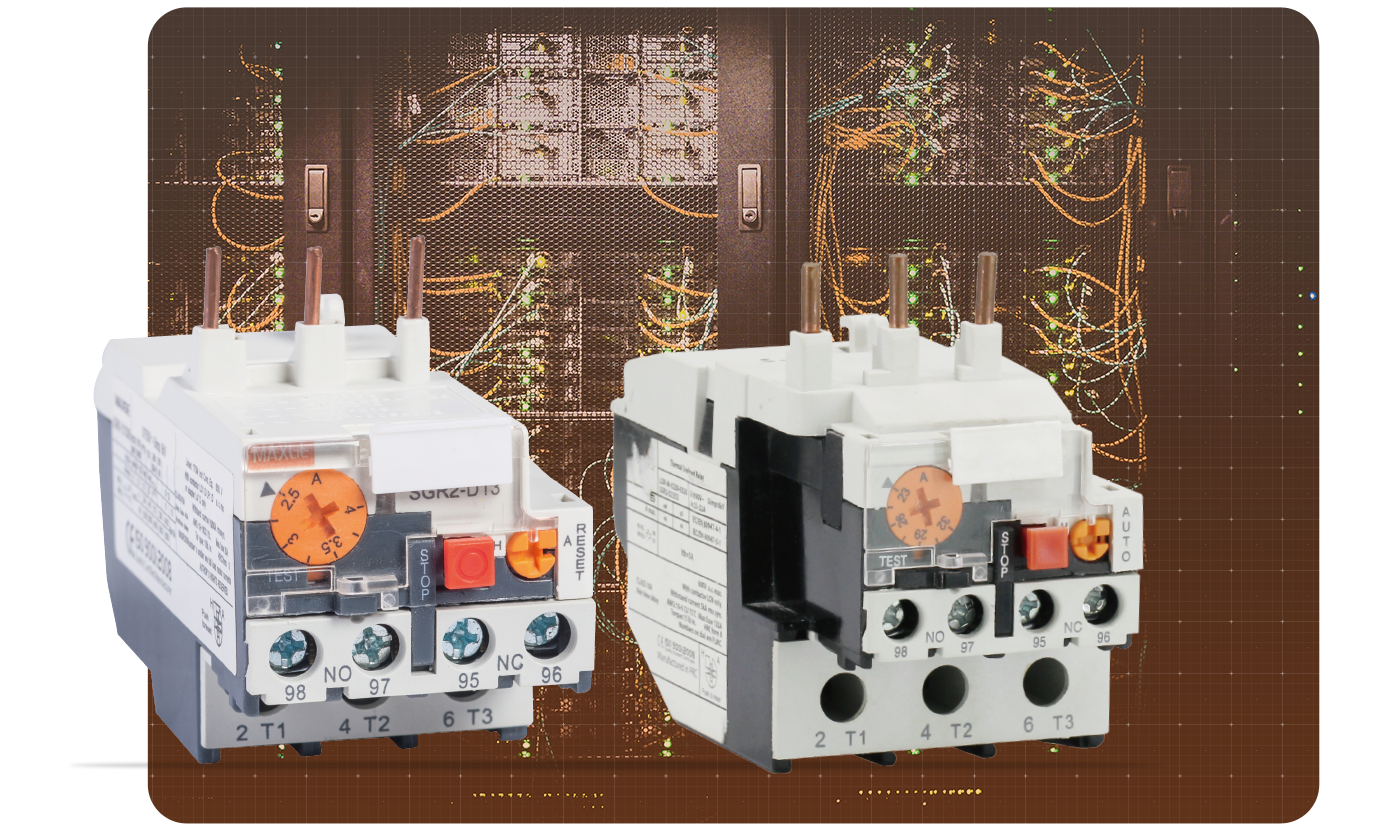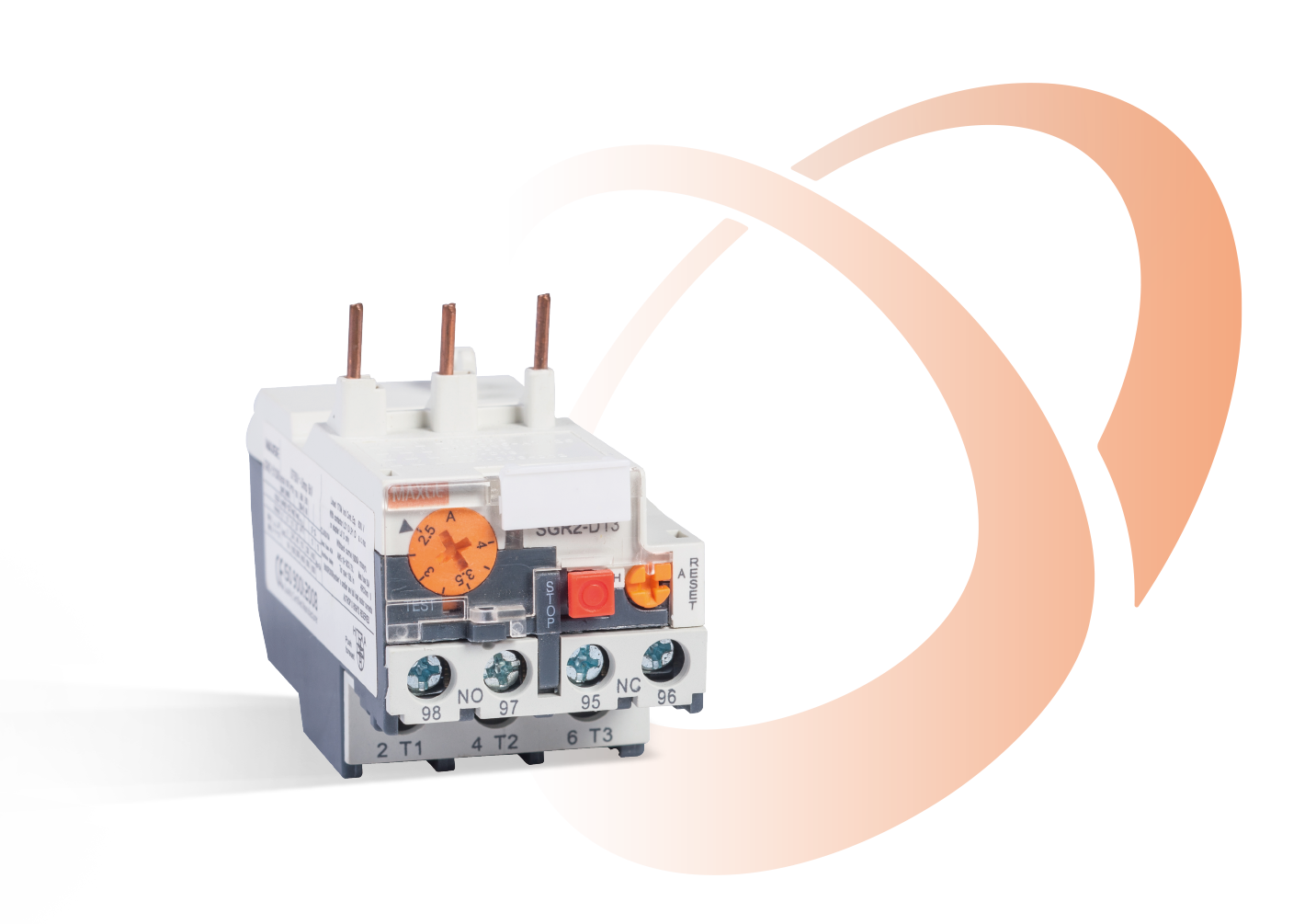 1.Electrically separated 1N/O plus 1N/C contact.
2.Temperature compensation design,which can be automatically adjusted according to the temperature change of the use environment to improve product reliability.
3.Manual and automatic reset button.
4.Continuously readjustable current settings.
5.It is easy to install and can be plugged directly under the contactor.
Small Volume

Three-phase Bimetal

Tripping Indicator

Setting current range adjustment

Test button

Stop button