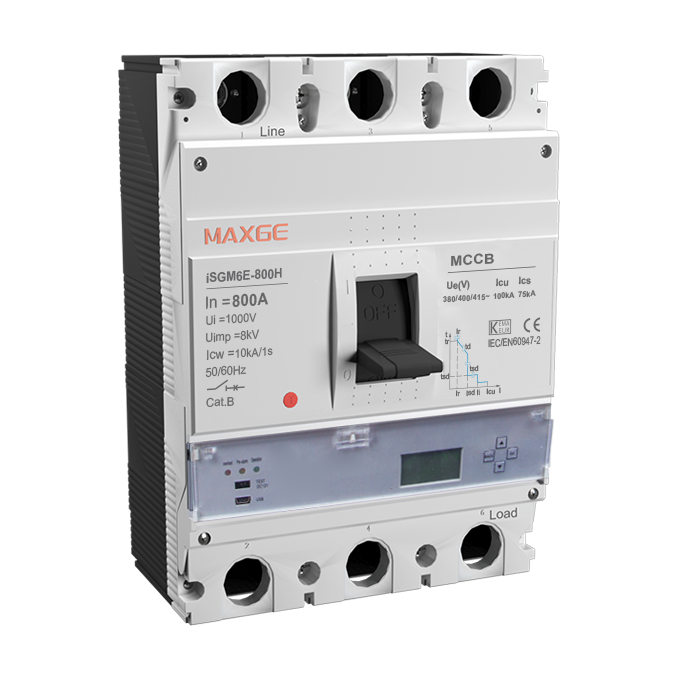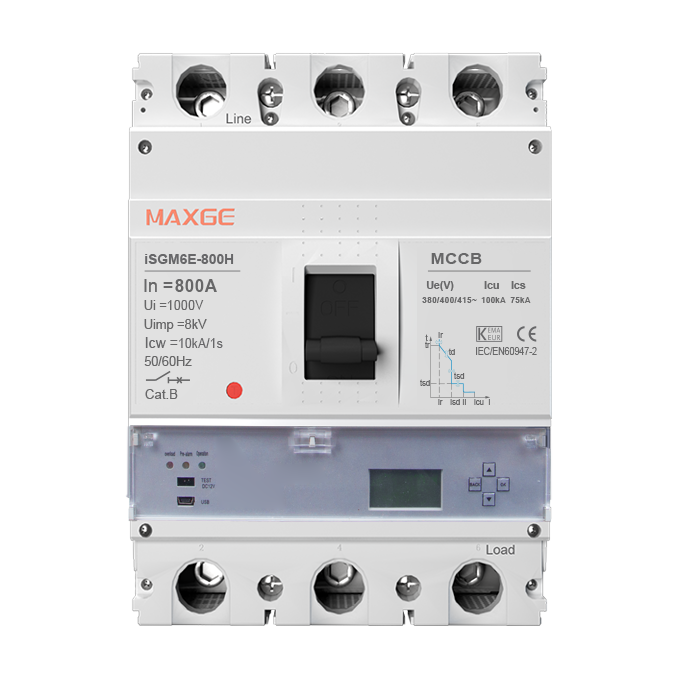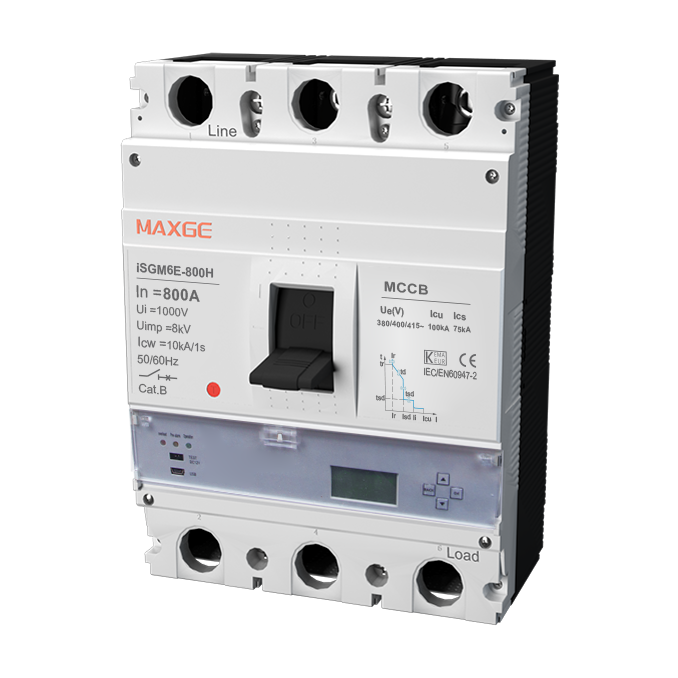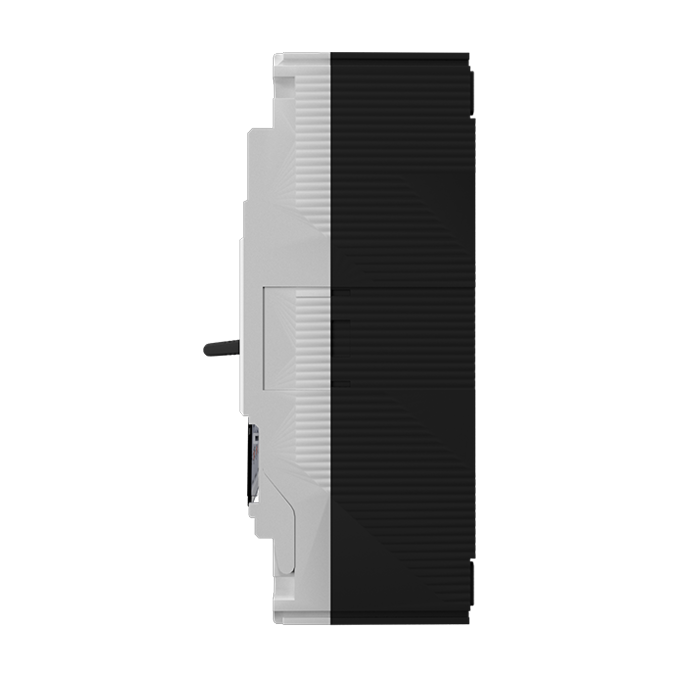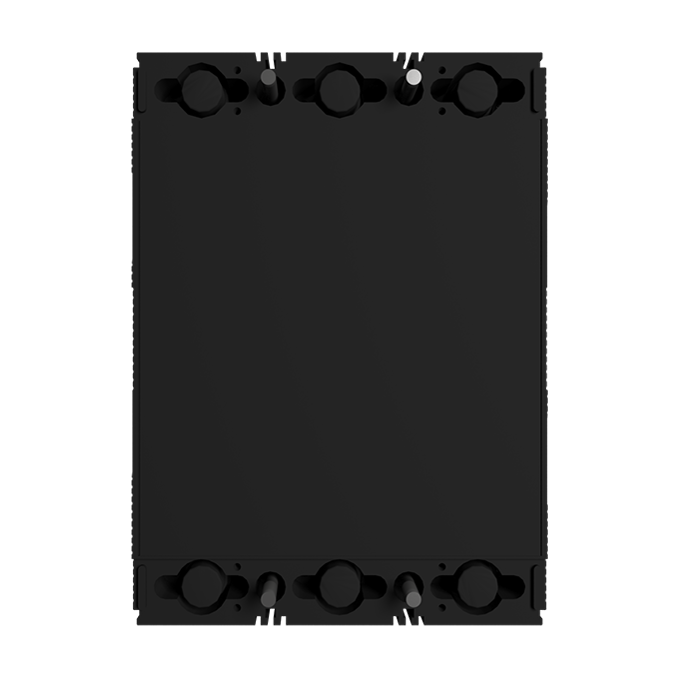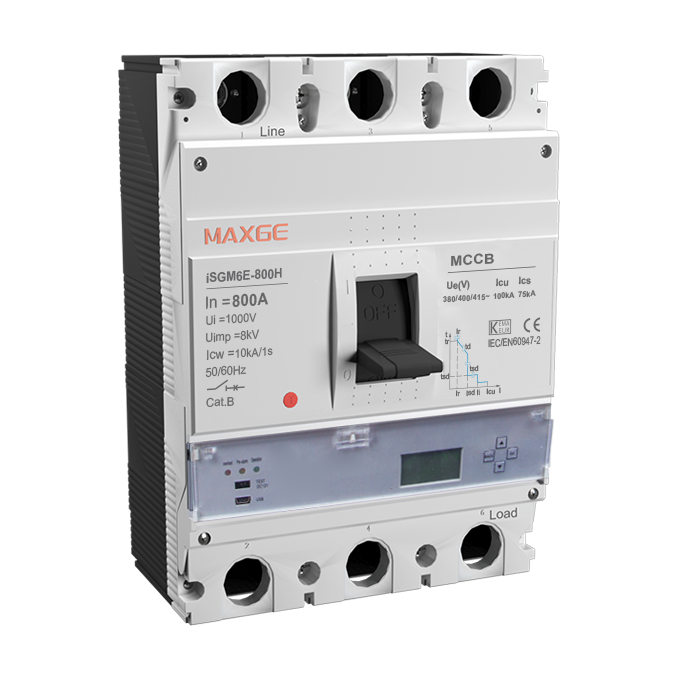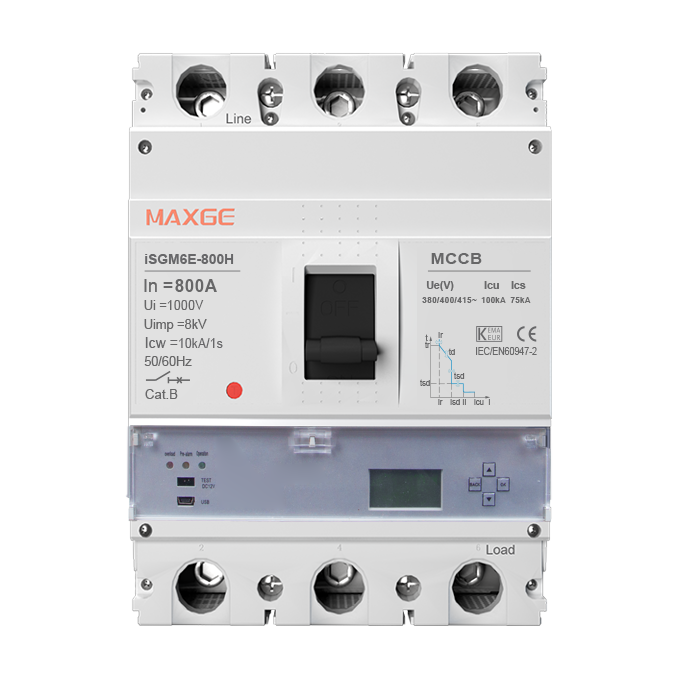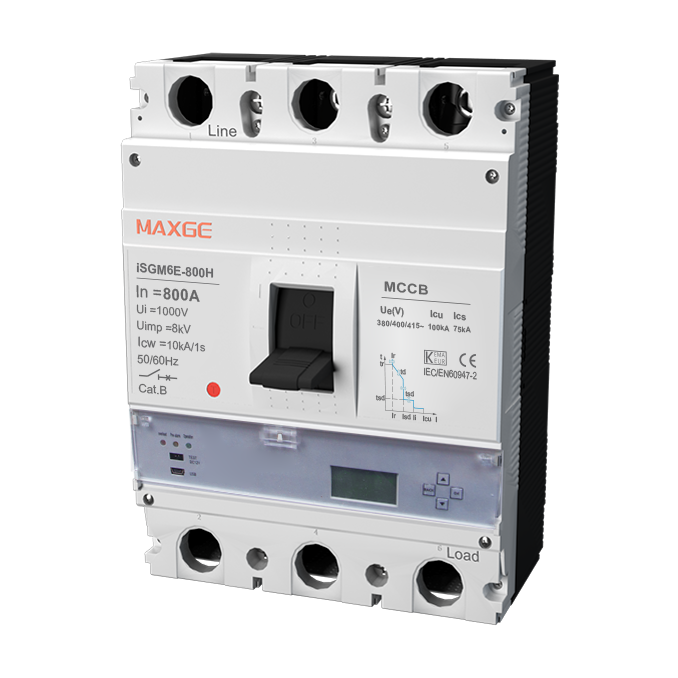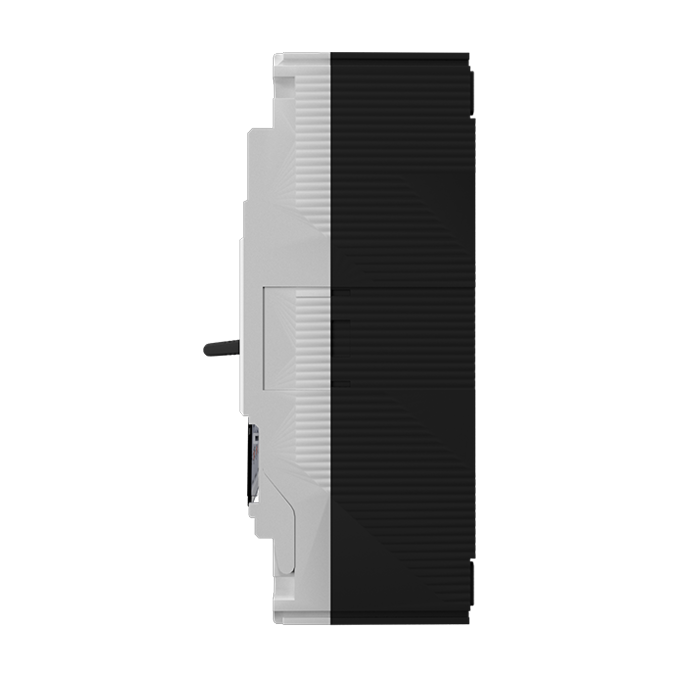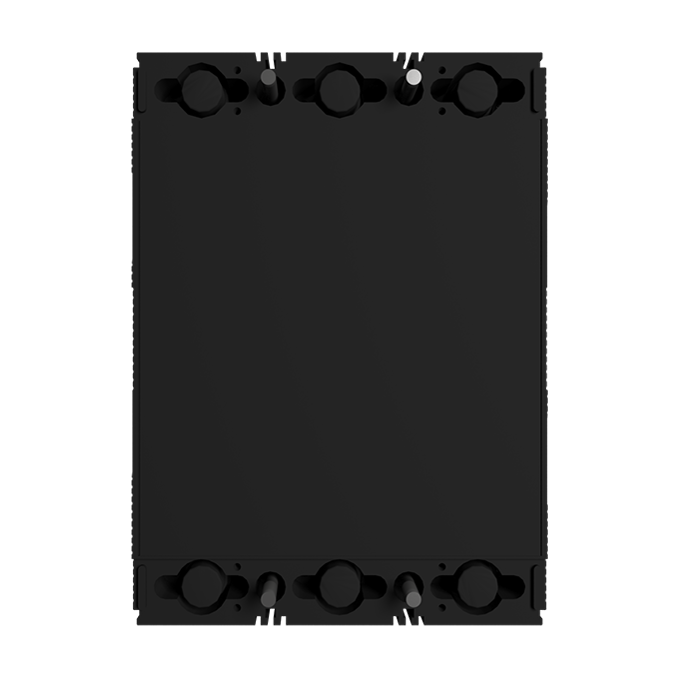 iSGM6E-800H Moulded Case Circuit Breaker Electronic Type With LCD
MCCB Electronic Type With LCD is suitable for AC 50Hz/60Hz, rated voltage up to 415V, rated current from 16A to 630A and is acted as infrequent changeover of circuit or infrequent starting of motor.
Inquiry
Frame Size:800
Rated current(A) In:630,800A
Rated operational voltage Ue (V):380/400/415V AC
Rated insulation voltage Ui (V):1000
Rated impluse withstand voltage Uimp (kV):8
Rated short-time withstand current Icw:10 kA - 1 s
Rated ultimate short-circuit breaking capacity Icu(kA):100
Rated service short-circuit breaking capacity Ics(kA):75
Short time delay release Isd: (2 - 10) x Ir for 800 A, in step of 1 A
Isd: (2 - 12) x Ir for 630 A, in step of 1 A
Time setting of the short time delay release tsd: 0.06 - 1.0 s + OFF,in step of 0.01s, with tolerance of ± 10% (min. 40 ms)
non-tripping duration: Set at 0.06 s: 0.02 s
Set at 1.0 s: 0.9 s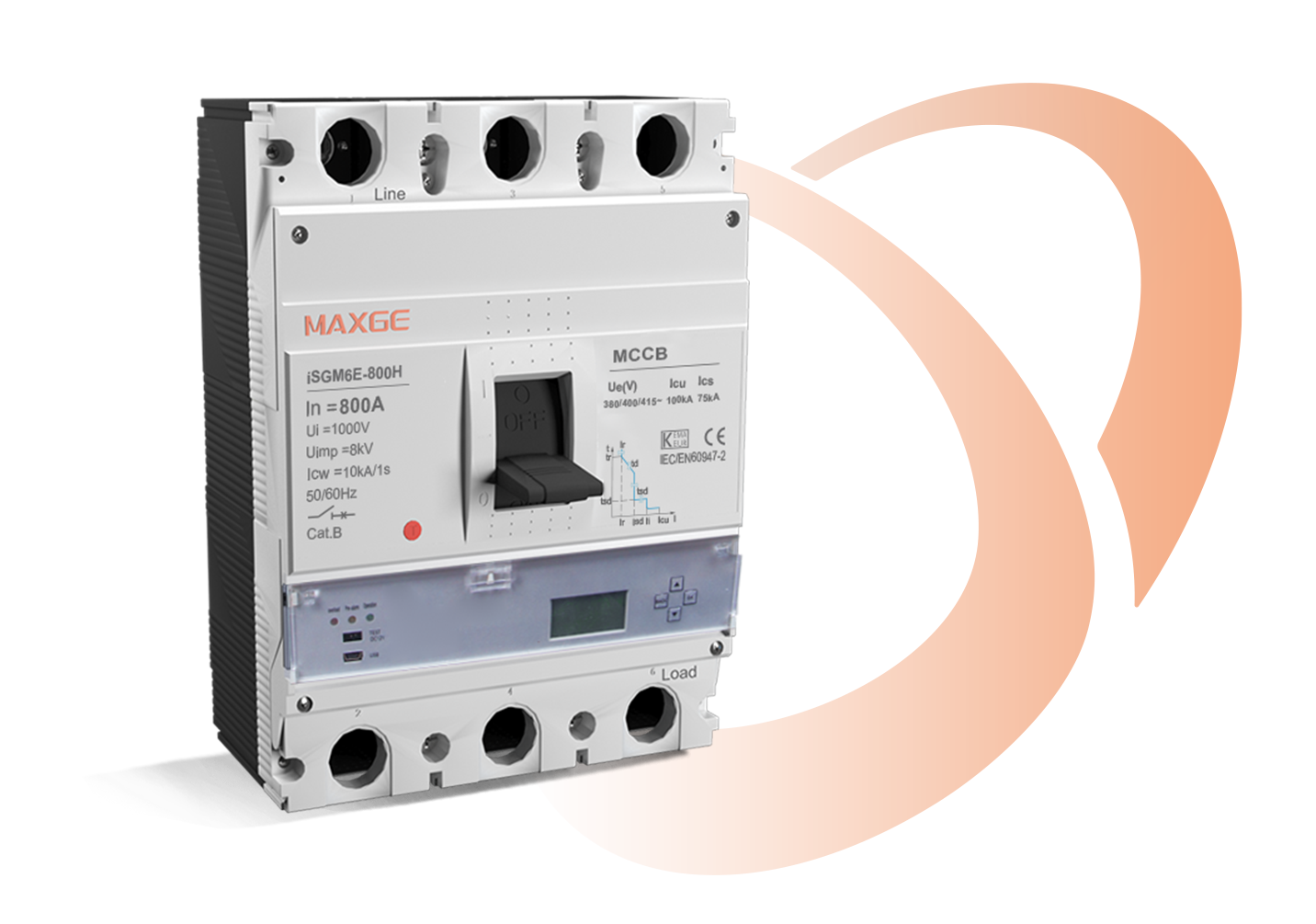 High breaking capacity up to 100kA.
Optional electrical accessories.
Digitization and information management by Internet of Things.
Remote monitoring and controlling on circuit breakers.
Cambered projecting panel

Anti-touch transparent cover

Anti-flame&insulated enclosure

Ergonomic handle

Tripping button

Liquid Crystal Display